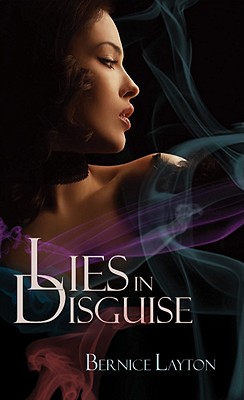 Stock Image
Author Name Bernice Layton
Title Lies In Disguise (Indigo)
Binding Paperback
Book Condition Used - Good
Publisher Genesis Press March 2011
ISBN Number 1585713929 / 9781585713929
Seller ID 298413
Please contact us if you need additional description or info.
Price = 3.00 USD

Greatest Texas Love Stories of All Time Feisty Fillies #25,27,28,29,30 A Girl's Best Friend/The Guardian's Bride/Millie and the Fugitive/My Baby, Your Child/Hannah's Hunks (1991)
Maire Ferrarella, Laurie Paige, Liz Ireland, Nikki Benjamin, Bonnie Tucker
6.00 USD
I want this!


Greatest Texas Love Stories of All Time Set of 5 Books #31,33,34,35,36 (1994) Guilty as Sin, Familiar Heart, Double Vision, The Loner and the Lady, Wild Innocence
Cathy Gillen Thacker, Caroline Burnes, Sheryl Lynn, Eileen Wilks, Ann Major
6.00 USD
I want this!


Montana Mavericks The Legend Lives On As Bold As Before Set of 6 Books (2000) Storming Whitehorn, Just Pretending. And the Winner Weds, Cheyenne Bride, Big Sky Lawman, The Baby Quest
Christine Scott, Myrna Mackenzie, Robin Wells, Laurie Paige, Marilyn Pappano, Pat Warren
8.00 USD
I want this!


Close to Home Set of 11 Books (1990) The Baby Bargain/Sweet Annie/Housebound/Powder River Reunion/Tangled Web/Moonlight and Lace/Big City Bachelor/A Perfect Pair/In From the Rain/Free Spirits/Beyond Summer
Dallas Schulze, Cheryl St. John, Anne Stuart, Myrna Temte, Cathy Gillen Thacker, Linda Turner, Ingrid Weaver, Karen Toller Whittenburg, Gina Wilkins, Karen Young Linda Randall Wisdom
15.00 USD
I want this!


Close to Home Set of 12 Books (1990) Cupid Connection/Where There's A Will/Trust A Hero/Strings/Shiloh's Promise/A Fine Arrangement/A Warrior's Heart/Seven Year Itch/Another Chance at Heaven/Dream Chasers/Their Little Princess/Love Me Again
Leandra Logan, Day Leclaire, Muriel Jensen, B J James, Helen R. Myers, Margaret Moore, Peggy Moreland, Elda Minger, Anne McCallister, Ann Major Susan Mallery
15.00 USD
I want this!


Close to Home Set of 7 Books (1990) Together Again, Gerrity's Bride, Til There Was You, Just Like Old Times, Mother for Hire, Journey's End, No Walls Between Us
Ruth Jean Dale, Carolyn Davidson, Kathleen Eagle, Jennifer Greene, Marie Ferrarella, Bobby Hutchinson, Naomi Horton
8.00 USD
I want this!